Choosing the best roofing company is essential when you have problems with your roof – after all, your roof is your home's first line of defense from the elements. The roof protects your entire house and all its contents. But how do you know which roofing contractor is the right choice for you? This guide explains.
9 Quick Tips to Help You Choose the Best Roofing Company
First things first: Your roof protects every element of your home, including its structure and foundation. Even damage that appears minor can cause serious (and expensive) problems, which means you need to address the issues as soon as you discover them. If you have an emergency, you should call a roofing expert immediately.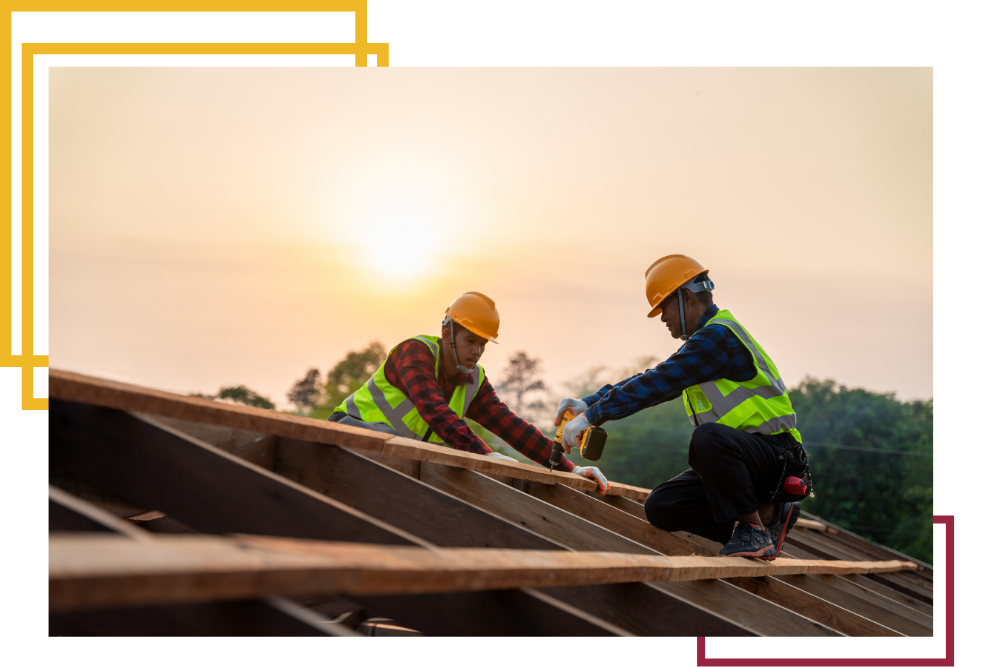 With that said, here are nine quick tips to help you choose the best roofing company:
Choose local first
Check what materials and equipment the company uses
Look for experience
Find out how they communicate with clients
Get a free roof inspection
Ask for licensing and insurance information
Ask for references
Get everything in writing
Take your time reading agreements and contracts
Here's a closer look at each.
#1. Choose Local Roofing Companies First
A local roofing company should be your first choice. That's because local roofers understand local rules, regulations and codes – and because they've established ties to the community. They've earned clients, and likely even worked with your neighbors and friends, all over town, and generally local roofing companies plan to stay put. They have reputations to uphold, and performing great work is the way to do that.
#2. Check What Materials and Equipment the Roofing Company Uses
Talk to your roofing contractor about the materials and equipment they use. Don't work with a contractor who says they use only the cheapest materials; though doing so could save you a few bucks today, it's almost certain that it will cost you more later.
#3. Look for an Experienced Roofing Contractor
You need to work with a roofing contractor with ample experience. It's important to remember that your roof is your home's first line of defense, and any issues with it need to be handled by a skilled professional. Even a small roof leak can spell big trouble later on, so ensure that you find the best roofing company by checking experience. Sometimes you can find it on a roofer's website – but you can always ask how long a company has been in business when you call to schedule a free roof inspection.
#4. Find Out How the Roofer Communicates With Clients
Talk to the roofing company about communicating with clients. Find out how they'll let you know if there will be delays in completing your roof replacement, what you should do if you have questions, and what you can do if you have an emergency. Most reputable roofing contractors will give you a number to call where you can reach them right away, and some also offer email communication, texting and online chat.
#5. Get a Free Roof Inspection
Have your roof inspected by a roofing company before you make a hiring decision. When your inspector finishes checking out your roof, they should provide you with a detailed report of the issues they encountered. The roof inspector should also tell you about your roof replacement options and answer all your questions. You can get a good feel for whether a roofing company is a good fit for you by having an inspection done; you can also get a quote on making the replacement at the same time. You can schedule your free roof inspection here.
#6. Ask for Licensing and Insurance Information From Roofing Contractors
Ask about licenses and certifications, as well as insurance, before you hire a roofing company. The best roofing companies have liability and workers' compensation insurance, and they'll be able to provide you with certificates saying so. This is to protect you and everyone involved in the project, so if a company tells you it's not licensed (or can't show you proof of a license), or that it doesn't carry important insurance policies, you should look for a different roofing contractor.
#7. Ask the Roofing Company for References
The best roofing company will have plenty of references to share with you. Their past customers will be glad to tell you about their experiences. If a company won't (or can't) give you references when you ask for them, it's probably a good idea to look for another contractor for your roof. In addition to references, you should check the company's online reviews; if you see plenty of happy customers, you're probably on-track with a company that will take good care of your roof.
#8. Get Everything in Writing
All agreements should come in writing, so if a company wants to have a "handshake" agreement rather than a written contract, it's a sign that you may not get everything you pay for. The best roofing companies will put everything on paper so you – and the company – have something to fall back on if one side doesn't hold up its end of the bargain.
Pro Tip: If a roofing contractor makes you a verbal promise, ask if they can add it to your contract so you have a written record.
#9. Take Your Time Reading Agreements and Contracts
A good roofing company won't rush you into signing a contract. They'll give you plenty of time to read things over and make sure the terms work out the way you want them to. If a contractor tells you that you have to sign an agreement immediately, let them know that you need time to review it – and if the pressure is too great to sign right away, back away from the deal. A reputable roofer understands that customers are the backbone of the business, and that providing ample time to read over agreements and contracts (as well as time to check licensing and insurance) means earning the customer's trust.
How to Find the Best Roofing Company From Your Top Choices
Ultimately, you need to choose the roofing company that balances cost, efficiency and ease. You want a company that provides affordable services, uses quality materials and is known for good workmanship, and one that will communicate with you before, during and after the project. This can be a big investment, so you need to work with the best roofing company in Texas.
We invite you to call our office and schedule a free roof inspection. Our team will send out a highly-skilled professional to evaluate your roof – no strings attached – and let you know if a replacement is necessary. We can even give you a quote, answer your questions and discuss roofing materials with you on the spot. When you need the best roofing company, Brotherhood Roofing is here for you.