Your roof has a lifespan – and you can prolong it by taking good care of your shingles and other roofing components. Part of taking good care of your roof, which is your home's first line of defense against the elements, is scheduling a free roof inspection with Brotherhood Roofing once a year. Here's what you need to know about free roof inspections, why you need them, and how to set yours up today.
Why is an Annual Free Roof Inspection So Important?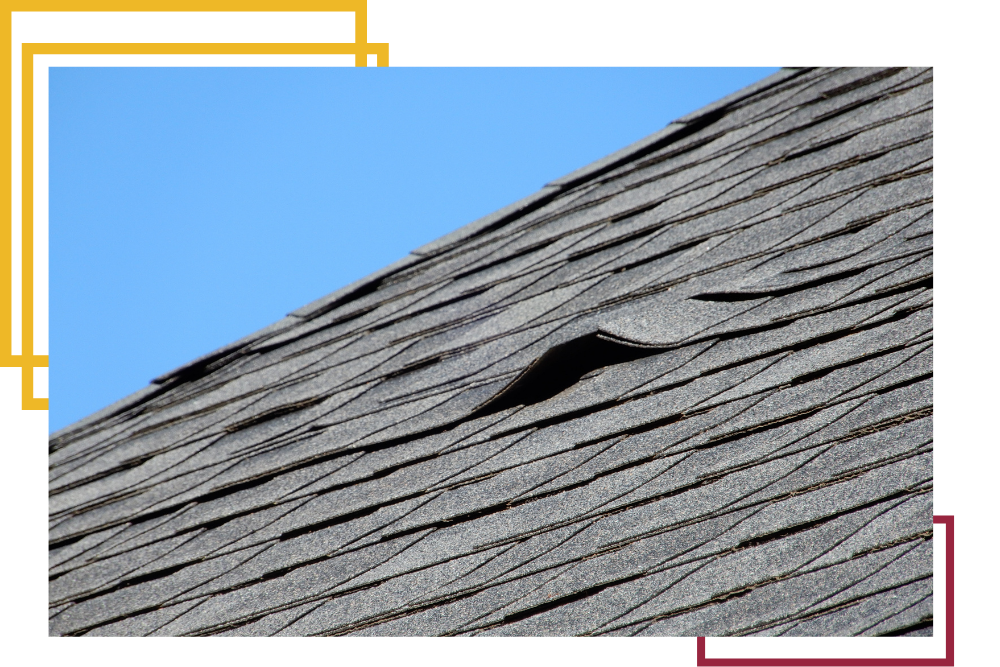 If you're like most people, you know that most asphalt shingle roofs last between 20 and 30 years. You can prolong your roof's lifespan by repairing it as quickly as possible after it's damaged – but the only way to do that is to keep tabs on your roof's condition.
Fortunately, Brotherhood Roofing offers free annual roof inspections. That means we'll send an expert roofing inspector to your home at a time that's convenient for you. Our inspector will climb on your roof and look for signs of damage, as well as normal wear and tear. They'll also let you know right away if they notice any problems – and they'll provide you with an on-the-spot quote for fixing them.
Is a Free Roof Inspection Worth It?
Our annual roof inspections are free. No strings attached! We do free roof inspections because we've seen what happens when a problem goes untreated too long; the results can be catastrophic. We also know that we're not the only roofers in town – though we are the best – and we want to earn your trust just like we've earned your friends' and neighbors' trust.
The bottom line is that it's far less costly to repair a roof than it is to replace one, so if we can help you save a few bucks, that's what we're going to do. If all goes well, our inspector will climb down from your roof and tell you that they'll see you next year – but in the worst-case scenario, they'll pinpoint issues on your roof and let you know how much it'll cost to fix them.
Should You Pay for a Roof Inspection?
You should absolutely never pay for a roof inspection. Unfortunately, some roofing companies do charge for inspections – and nothing's worse than paying someone to tell you that you'll have to pay for roof replacement. With a free roof inspection, you have nothing to lose.
5 Reasons to Have Your Roof Inspected Each Year
You should have your roof inspected every year – and here are the biggest reasons:
Over time, roofing materials degrade. Your roofing materials won't be in the same condition this year as they were last year.
Your roof could have hidden damage. Storms, flying debris, high winds, hail and even the sun can cause damage to roofing materials. If you catch it early, repairs are generally easy (and inexpensive).
You may have roof leaks that haven't caused a monsoon in your house… yet. Roof leaks never get better with time, but they can get worse very quickly. If your inspector finds a leak, they'll let you know immediately so you can prevent extensive (and expensive) damage.
Some treatments can help prevent damage. Your inspector will let you know if there's anything you can do to protect your roof from potential damage, such as scrubbing away moss growth or deep-cleaning your gutters.
You may have ventilation issues that can cause your energy bills to spike. Many homes have roof ventilation problems, or their roof vents aren't as efficient as they could be. When your roof isn't properly ventilated, your home is at risk for mold, high energy bills and even significant roof damage from things like ice dams.
How Hard is it to Schedule a Free Roof Inspection?
With Brotherhood Roofing, all you have to do is pick up the phone or contact us online to schedule your free roof inspection. We'll answer your call and set something up at a time that's convenient for you – we work around your schedule.
What Happens if You Never Get Your Roof Inspected?
You might get lucky – some people do. By lucky, we mean that your roof won't experience catastrophic damage, you won't have any major leaks in your home that cause significant damage, and your roof will last as long as you expect it to. However, because your roof is your home's first line of defense against storms, high winds, hail, rain, snow, and harmful ultraviolet rays, it makes sense to get it inspected for free once a year.
The worst that can happen during a free roof inspection is that your inspector discovers a few things that need to be fixed. Far worse can happen if you don't get your roof inspected annually – especially if it's on the verge of a catastrophic problem that we could've prevented.
A typical roof inspection takes less than an hour to complete. Our inspector will safely examine your roof for any signs of damage or wear and tear, and they'll let you know exactly what they find. Maybe you need a few new shingles, the flashing around your chimney is starting to come loose, or one of your roof vents is blocked – these are all easy (and inexpensive) fixes. But if you let these things slide, hoping for the best, you could find yourself in a world of trouble the next time our little part of Texas has an episode of inclement weather.
Ready to Schedule Your Annual Free Roof Inspection?
If you're ready to schedule your free roof inspection, we're ready to hear from you. Call our office or get in touch with us online to set something up. Our inspectors will be happy to check out your roof, free of charge, to make sure your home is ready for whatever Mother Nature throws its way.